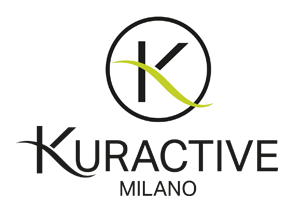 ABOUT US
Kuractive Milano, emerging Italian company specializing in hair products, is the result of a deep love for nature and years of Phyto- Cosmetic researches. An integrated approach that has been able to create over the time new and effective synergies between trichology and nature. A unique method stemming from love for nature and excellence Made in Italy research. In 2013, Kuractive Milano joined a leading Swiss Holding company, KURAESSENZE SWISS SagL, established in Lugano in 2009.
Its core business is since ever chemical, petrochemical, pharmaceutical and cosmetic formulation and consultancy. The objective of this partnership is designing and producing hair care formulations based on Swiss rigour and research, innovative and natural, yet 100% Made in Italy. This means products will reflect the common philosophy that has always characterized the two companies: excellence.
BEAUTY ACCORDING KURACTIVE
We have always believed that beauty should start from our head and that each one of us has an innate charm waiting to be unveiled and looked after. This is why we decided to create a hair care products line conceived by Kuractive Milano with shampoos, masks and conditioners specific for each hair type.
ACTIVE CARE
Our goal is to spread around a new culture of beauty through Active Care: Kuractive Milano. A simple and direct culture, accessible to everyone, based on natural active principles. Research and innovation are the underlying principles in our philosophy, because we propose formulations based on the various hair types. Quality and service are other two important components of our mission. This is because we intend to focus on our customers' specific requirements to offer high quality products at reasonable price.